Learn to DIG In 2 Minutes!
The DIG Bible Study Method provides an easy 3-Step approach to reading your Bible. Here is a quick overview to get you started. Choose a passage and give it a try, or practice along with Pastor Jason via the podcast. Start today to help learn how to study the Bible!
DIG Bible Study Method Overview
Details.
Read the passage slowly paying attention to details, such as names, places, verbs…any words you see.
Interwoven.
Read the passage again noting how God intentionally wove the details together as a whole.
God.
The most important question is: "What does God reveal about Himself in the passage?"
There is purposely not a step about yourself. However, as you meditate further on the passage, the Lord will begin to give revelation about humanity and about you. This is a secondary byproduct allowing God to be preeminent.
But seek first the kingdom of God and his righteousness, and all these things will be added to you. -Matthew 6:33
Bible Diggers For Kids – Download Curriculum for
FREE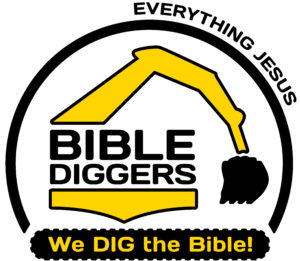 Bible Diggers uses the DIG Bible Study to teach Scripture to children. Not only do kids learn many important stories in the Bible, but they are given the tools to continue to read Scripture for themselves.
"Using Bible Diggers, our children learned TWO TIMES as much as when we used Awana."
-Rev. Randy Beasley | Lee's Grove PFW Baptist Church, Dunn, NC
Read more and download for free >>
Listen to the Latest Podcasts: