The DIG Bible Study Method provides a 3-step approach to reading Scripture that is…
easy enough for children
refreshing for seasoned adults
great for personal study
perfect for discipleship and small groups
free to use
DIG Bible Study Method Overview
Prayerfully follow these three easy steps…
Details: Carefully read the passage paying attention to details, such as names, places, verbs, cultural elements…any words you see in the text.
Interwoven: Read the passage again at a normal pace, noticing the details in context and how God intentionally wove them together as a whole.
God: Most importantly, What did God reveal about Himself in the passage? Consider how He is revealed first, then consider what was revealed about others, too.
Want to DIG? Choose a simple passage you love and give it a try.
A 3-session online Bible study for men begins this Thursday evening, January 28. Find more info here…

Leaders Who Use DIG…
I shared this method with a group of leaders in camping ministry in Jamaica a few years ago. As we read through a passage using this method, one woman in her 50's exclaimed through tears that it was the first time she had ever felt that she could read and study scripture for herself.
— Lana Jernigan, Director of Ministry at Camp Dixie (Fayetteville, NC)
I have used the DIG Bible study method for about eight years with a women's Bible study in my home. For those new to the Bible, the DIG method does not seem intimidating. They are able to determine the details, and along with everyone else come to conclusions about what God is revealing about Himself. For those more familiar with the Bible the DIG method has challenged old habits and shaped how they now look at Scripture passages.
— Caralee Hudson, Bible study leader at Silver Creek Family Church (Lynnwood, WA)
Bible Diggers For Kids
Now Available
Train your youth what is in the Bible and how to read their Bibles using Bible Diggers for Kids. Based on the DIG Bible Study Method, we've created three years of curriculum teaching an overview of the Bible, the life of Christ, and the book of Acts.
"Using Bible Diggers, our children learned TWO TIMES as much as when we used Awana."
-Rev. Randy Beasley | Lee's Grove PFW Baptist Church, Dunn, NC
Interested in online DIG study sessions?
Sign up to be notified when more details are available:
Worship Services, Workshops and Retreats
Teach Scripture and equip people with tools for studying on their own…it's a powerful win-win! If you're interested in having me come lead a DIG workshop, retreat, or even the teaching portion of the service for your church or group, let's chat.
Read the Latest From the DIG Blog:
Nice to Meet You…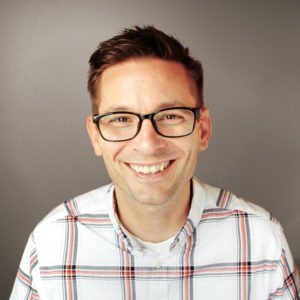 Hi. I'm Jason Hudson. My mission is to help you learn to read the Bible and hear from God.
My wife, Katie, and I have three kids. The Lord had us relocate to Nampa, ID in June 2019.
I most recently pastored at Unity Church (a Protestant evangelical church in Four Oaks, NC) until the end of March 2019. Previous to that, I planted and pastored Church on the Hill in urban Seattle for over 13 years.
In addition to discipling and training folks in the Scriptures, Katie and I recently launched Fivespot, a website design and marketing company in the Boise area. I also work as a systems analyst and instructional designer at St. Luke's Health System.
You can Go here to read what I believe, preach and teach. To learn more about my background, you can visit my Linkedin profile page here.
I'm glad you're here! Ready to DIG?
— Pastor Jason